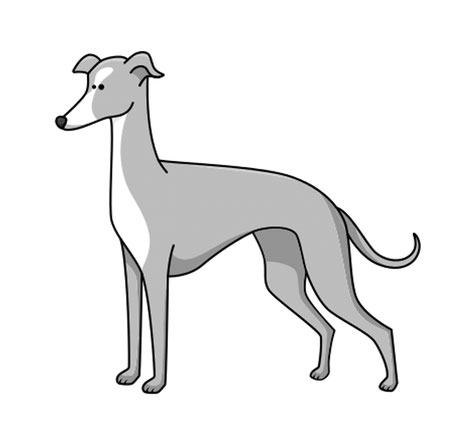 At the end of the seminar, the participants of our Workshops always receive a small survey which we ask them to complete. We ask for feedback so that we can keep improving the Workshops and also try to find potential new locations for our Workshops.
We want you to tell us what you would say if you were to recommend our Workshops. Some of you allow us to quote your answers, and that is what this page is meant for. Here is what the participants had to say:


Additionally, we ask for an assessment of how likely it would be for our participants to refer someone to our Workshops:

9,78/10 Stars
36 Assessments

"It is better to know how to detect injuries yourself instead of going to the vet all the time."
"Ein guter Weg, um zu lernen, wie man seinen Hund untersucht."
"If you would like to know your dog and be able to check it go to the course."
"Go, it is very good."
"Everyone who has dogs should go and do this Workshop. It's really awesome to learn how to locate injuries and help the dog to be fresh and injury free."
"You learn a lot about dog injuries when they are racing and coursing and know how to detect them."

"If you want to get to know your dog better and help him faster and better, participate!"
"It is highly recommended for any dog owner, but also for veterinarians, to learn all that."
 
"Tony's method of examining the dogs is very plausible, and the main reason for me to do this Workshop is to have a good basis for a vet visit, just by learning how serious something is and where it is the problem lies."
 
"Recommendable."
"Very practical (also on your own dog)."
"Very well explained. Demonstrated on real cases."
"Very good Workshop! Very instructive, with a lot of fun, élan and educational! The enormous knowledge is being communicated great. :-)"
"It is very informative for pet owners. Pet owners are made aware of health issues. Practical relevance exists."
"Conceptional knowledge, vividly transmitted – absolutely recommendable."

"During the course, you learn important maneuvers to check your dog for yourself and identify any injuries."
"I learned to examine my own dogs and to recognize small injuries and treat them myself in a simple way."
"Recommendable for every dog owner."
"Super, very recommendable for dog owners."
"A lot of practical exercises, comprehensible handouts, convincing Tony, good price-performance ratio!"
"Very interesting and great for every dog owner."

"Every sighthound owner should participate."
"Extensive and precise, expert knowledge well transmitted and loosened up/explained with case studies, just great!"
"A must for every (race)dog owner. :-)"
"Very instructional."
"Very informative many practical exercises, very pleasant process."
"Many practical exercises, tipps. You learn a lot about the muscles etc. of dogs."
"You get to know your dog better in a humorous and very simple (but not easy) way."

"It's important to be able to independently check the dog and identify any injuries."
"Highly recommended, prejudices have been eliminated."
"Very competent, experienced instructor."
"Professional with maximum experience."
"A very interesting workshop in a relaxed atmosphere where you really learned something at the end of the day!"
"Learned a lot, laughed a lot, I'm looking forward to 2 and 3!"
"It's a very practical Workshop with plenty of time to practice."